Tigotà - health, beauty and cleaning products retail chain (similar to Superdrug)
Milk Adv Agency asked us to participate in the tender for its 2016 communication campaign for Tigotà. The key requirements were:
- create a lively concept which would evolve over the 12 months, through outdoor, print and web video campaigns
- keep both the visual and verbal presence of the Brand name central
- build on the previous year's communication by maintaining an ironic and fun delivery
- point out the wide range of the product categories
-   ensure a broad target audience appeal
We thought about the Superhero World as a positive and trendy topic to work with. Perfect for a multi-subject campaign, the Superhero World was reinterpreted in a funny yet relatable way: every month there was one "mission" related to a beauty or cleaning need. Key player: "Super Ti" who is able to transform even the most boring household chore into something special, funny and easy to solve.
We won the tender and secured a one year contract between client and the adv agency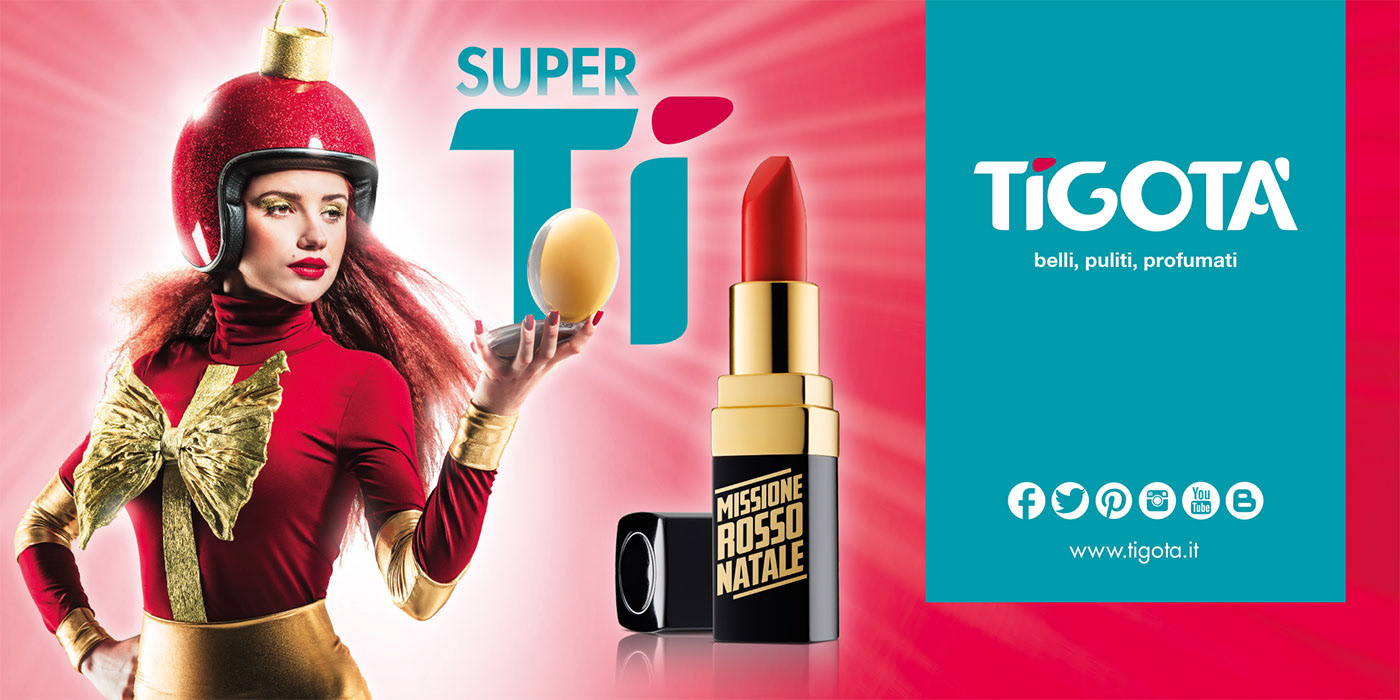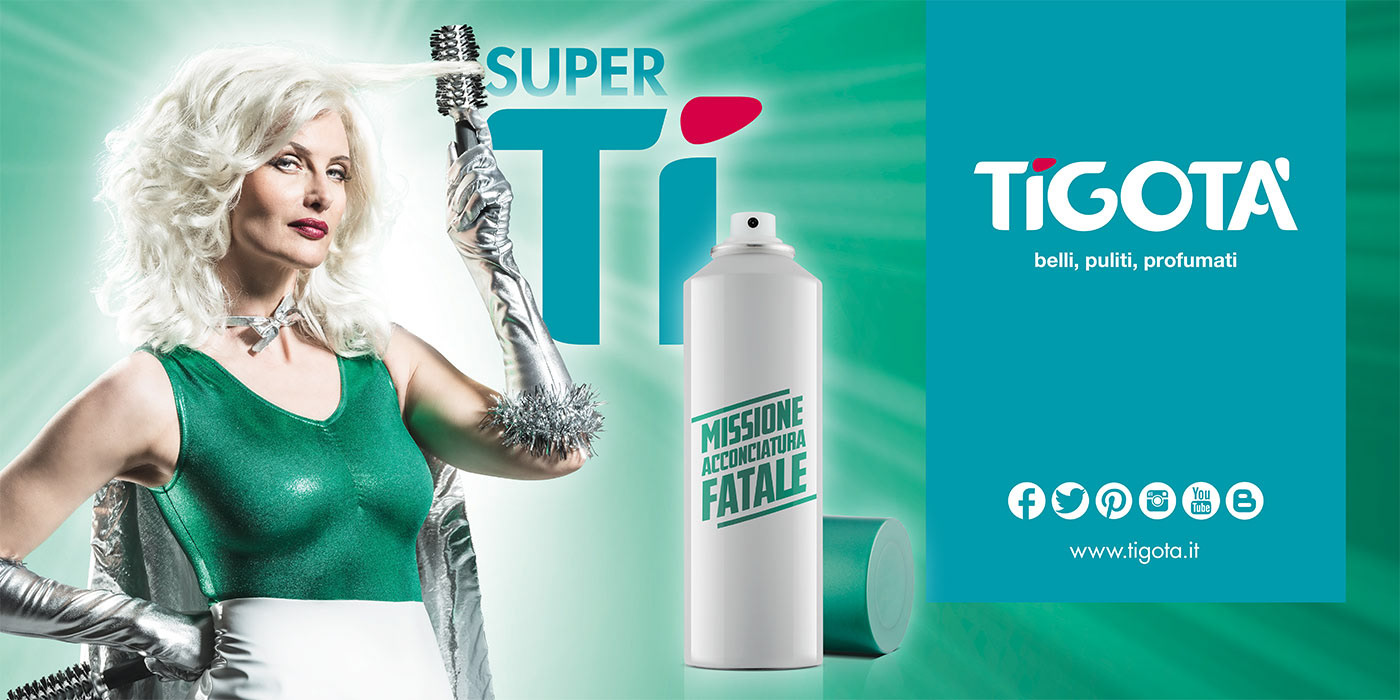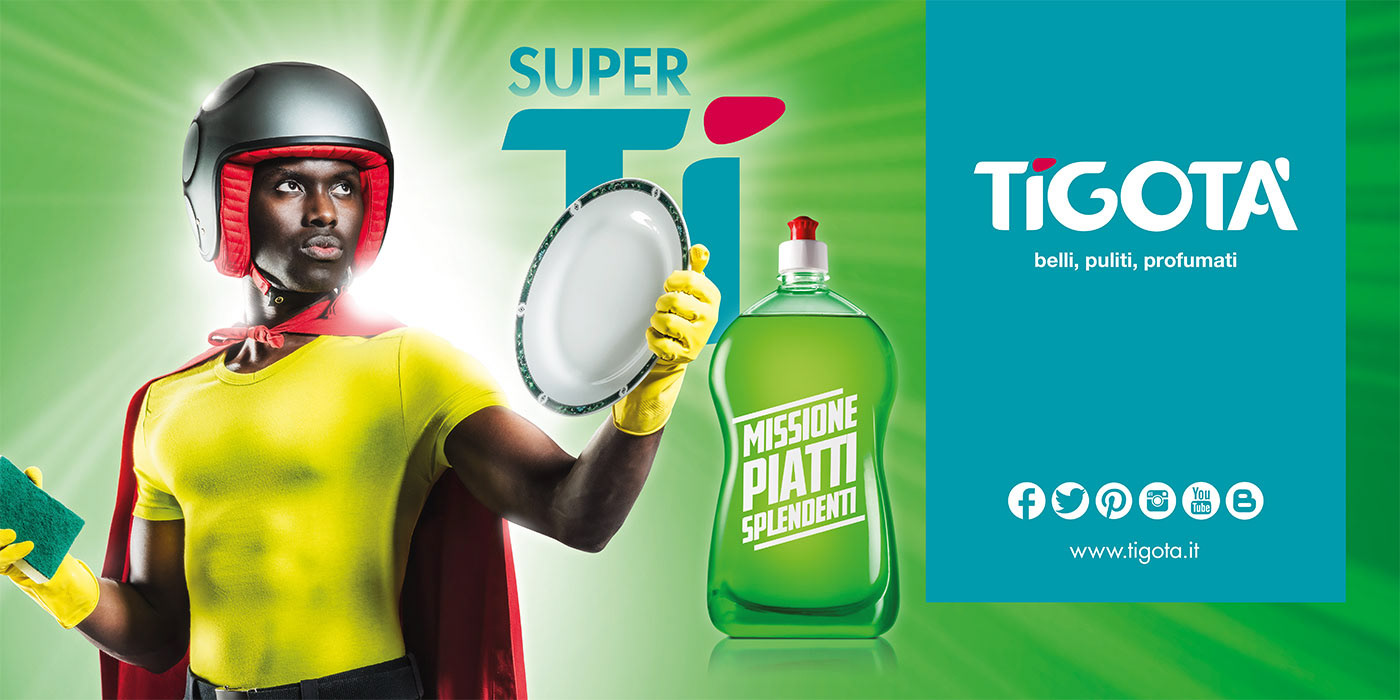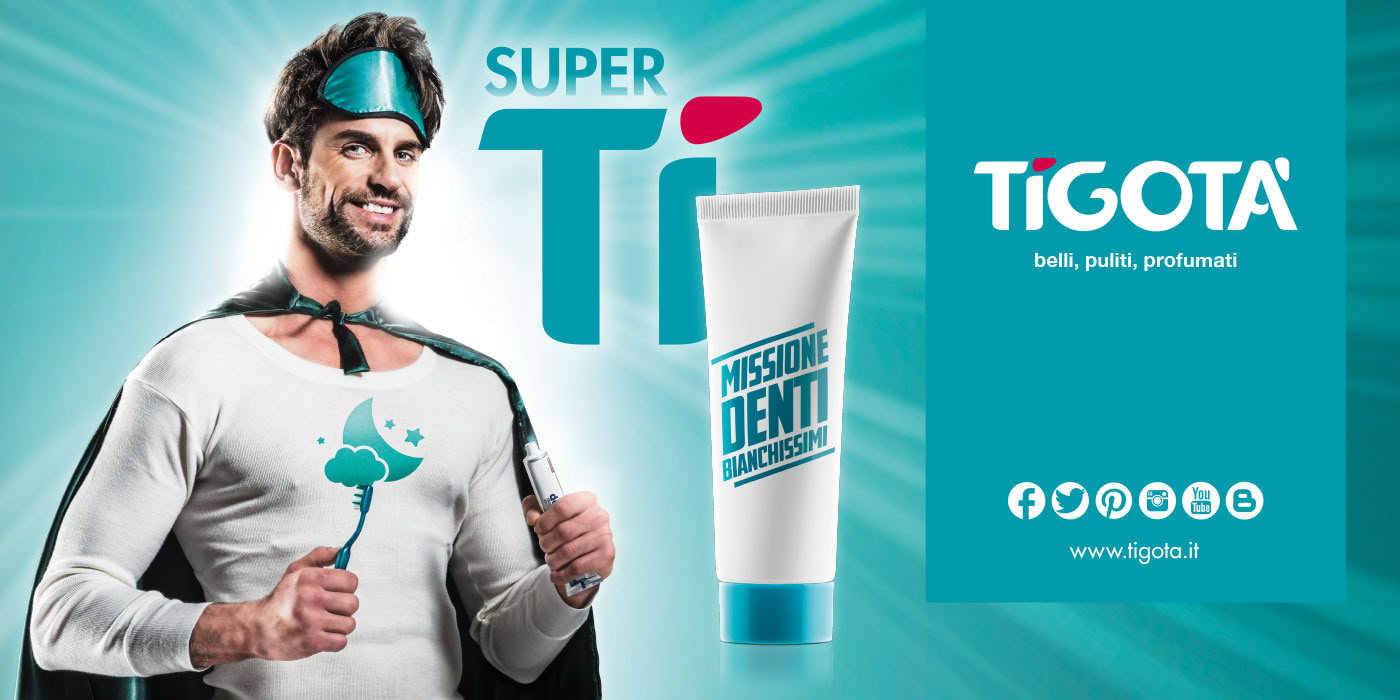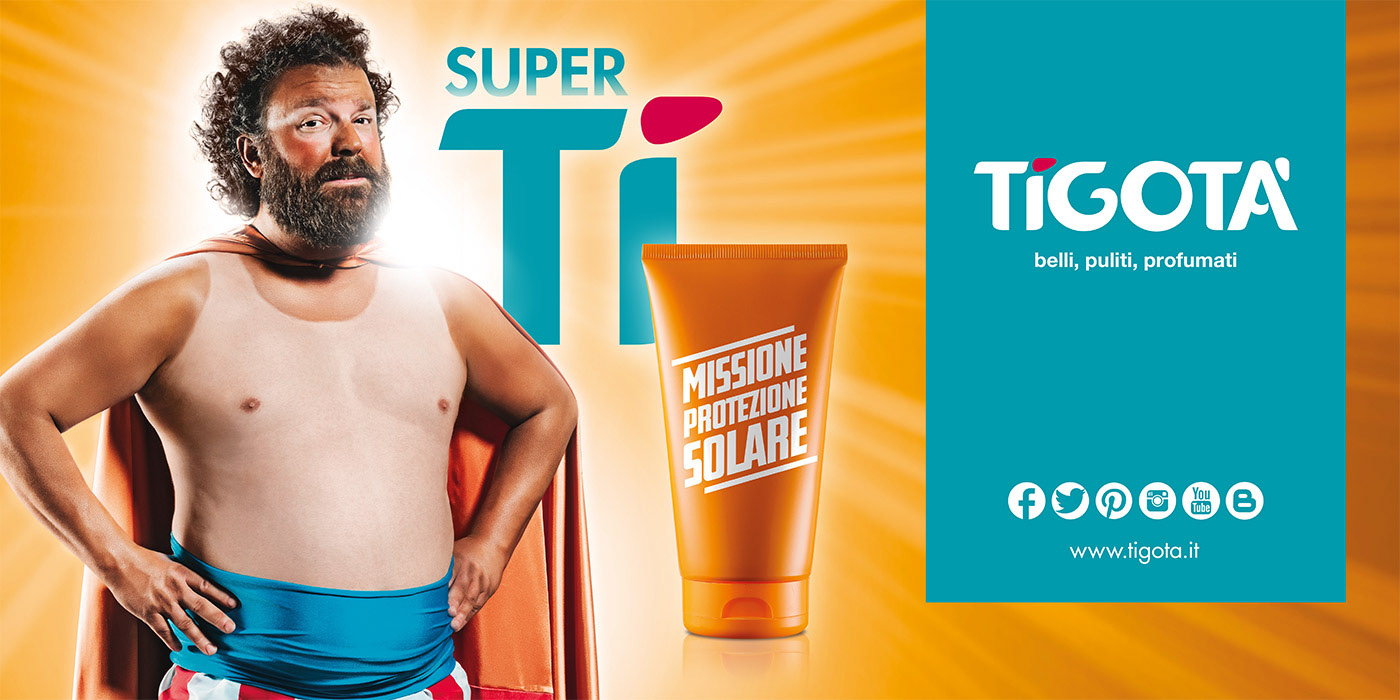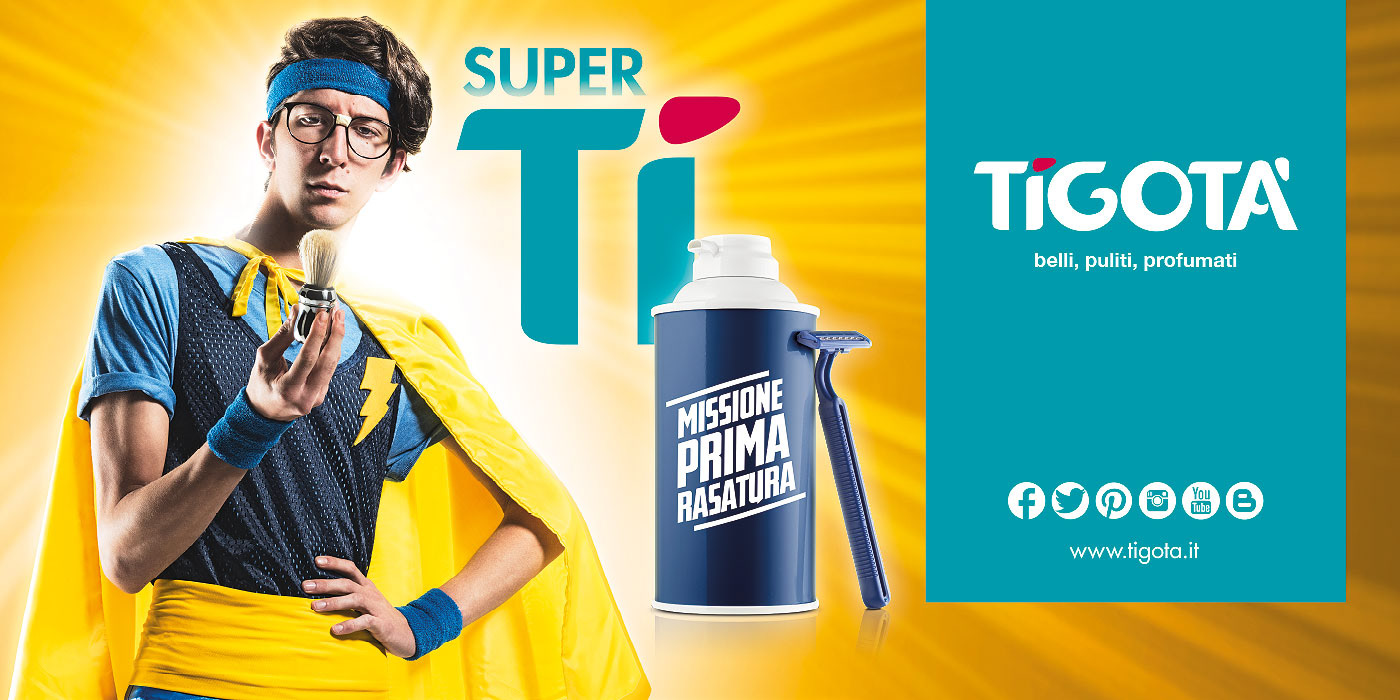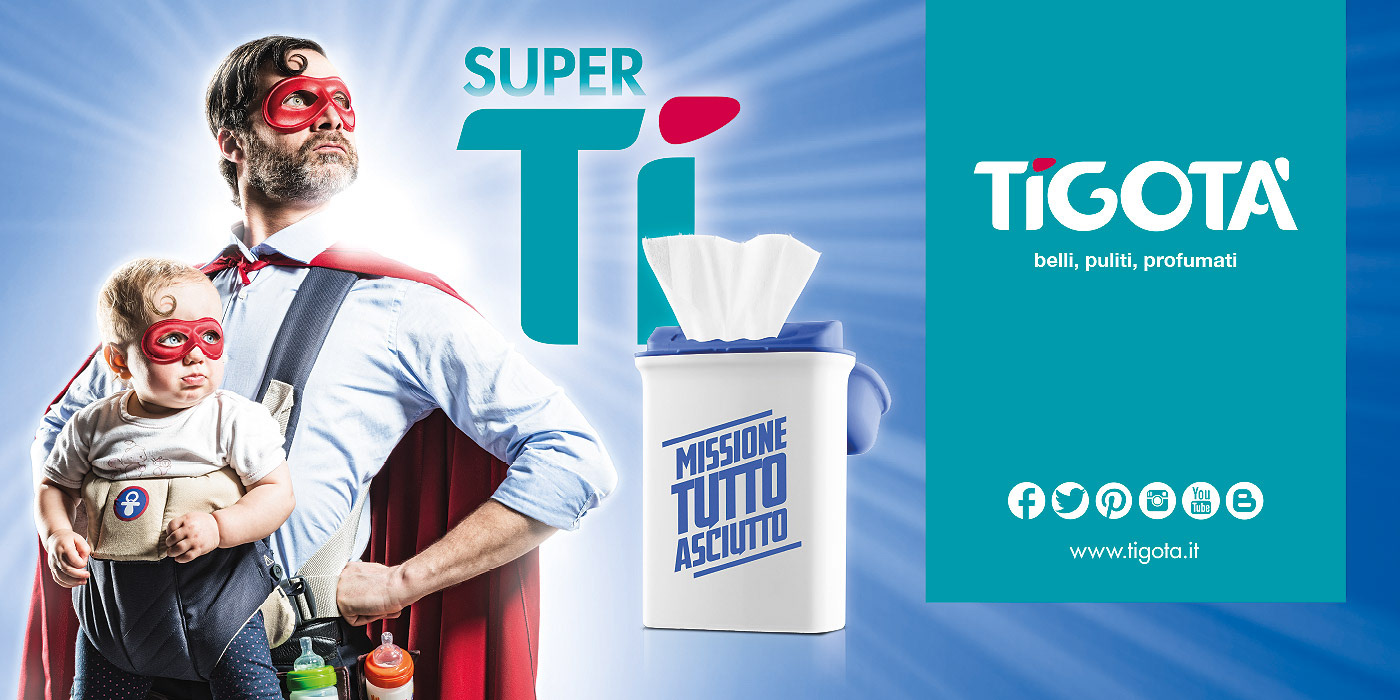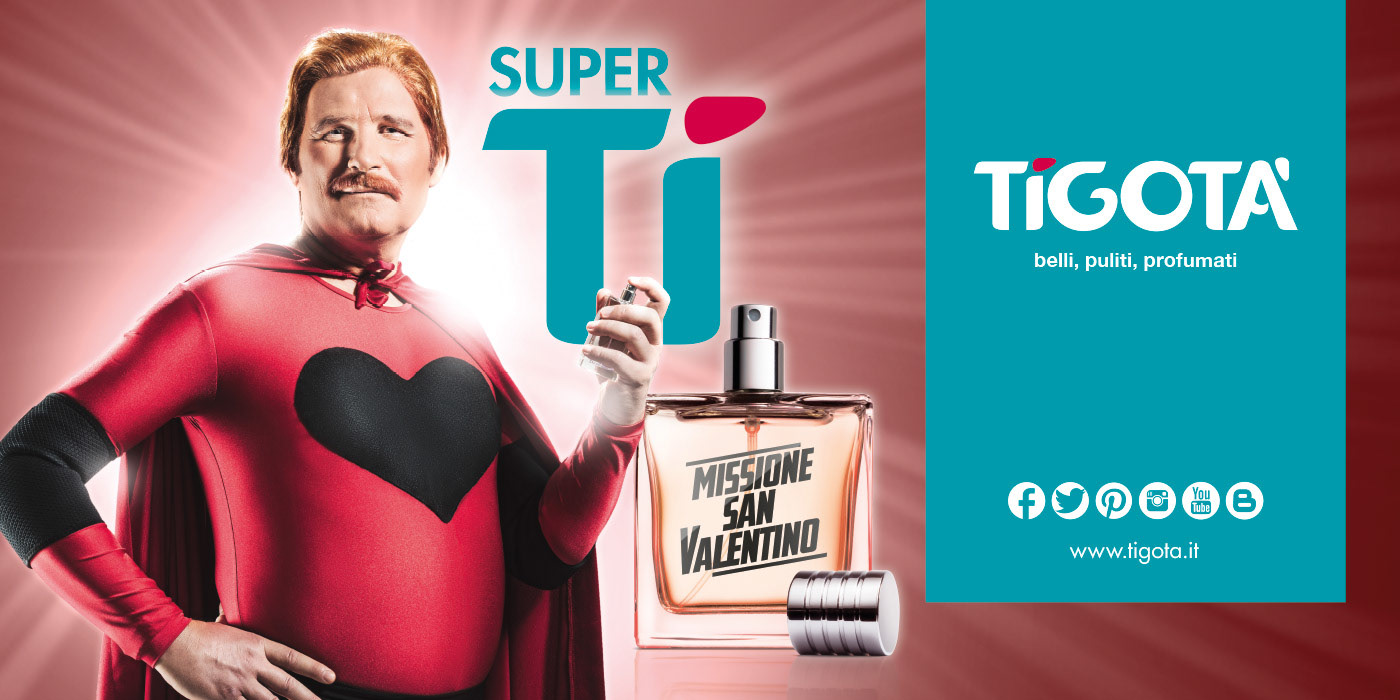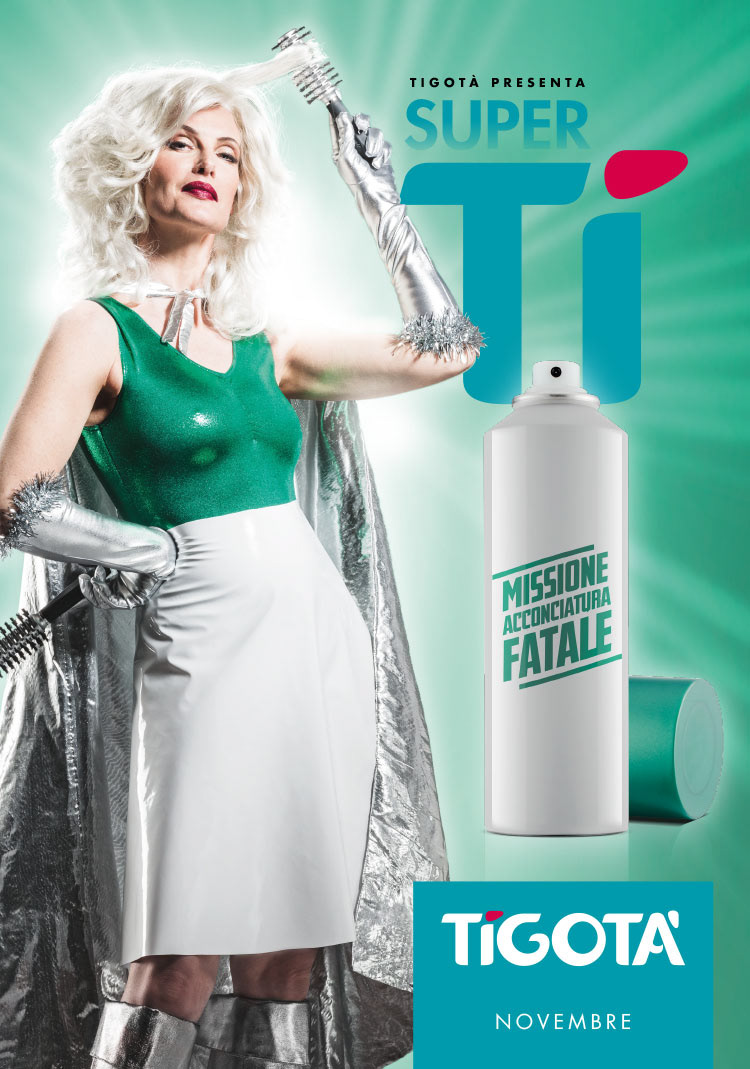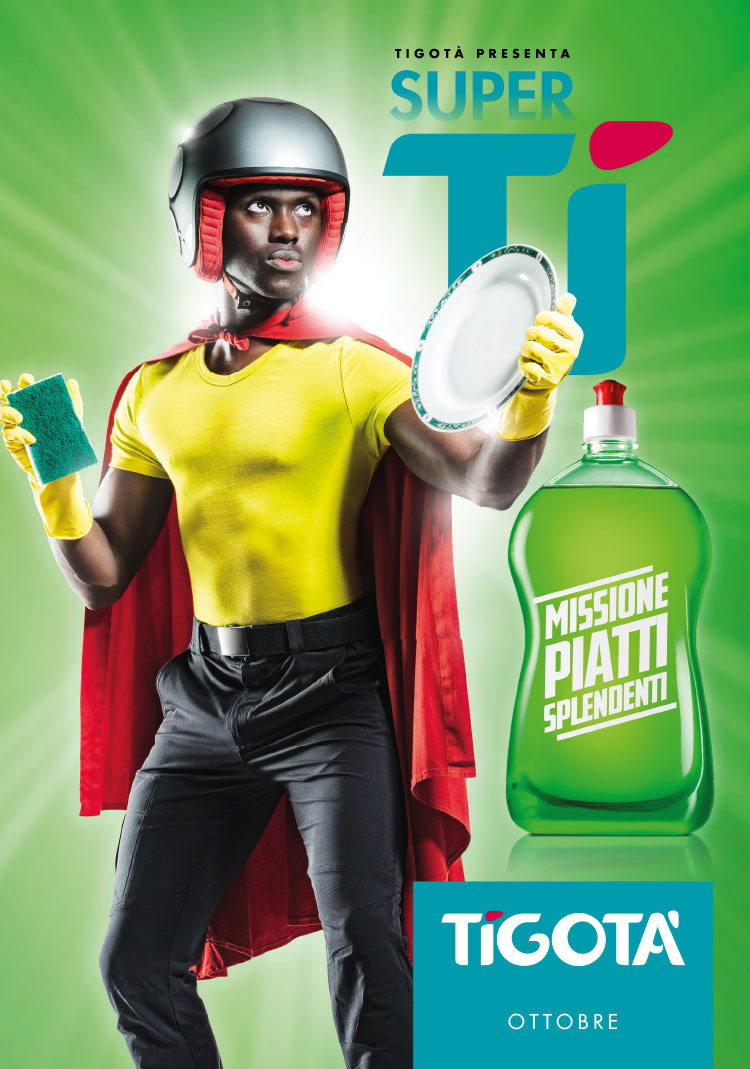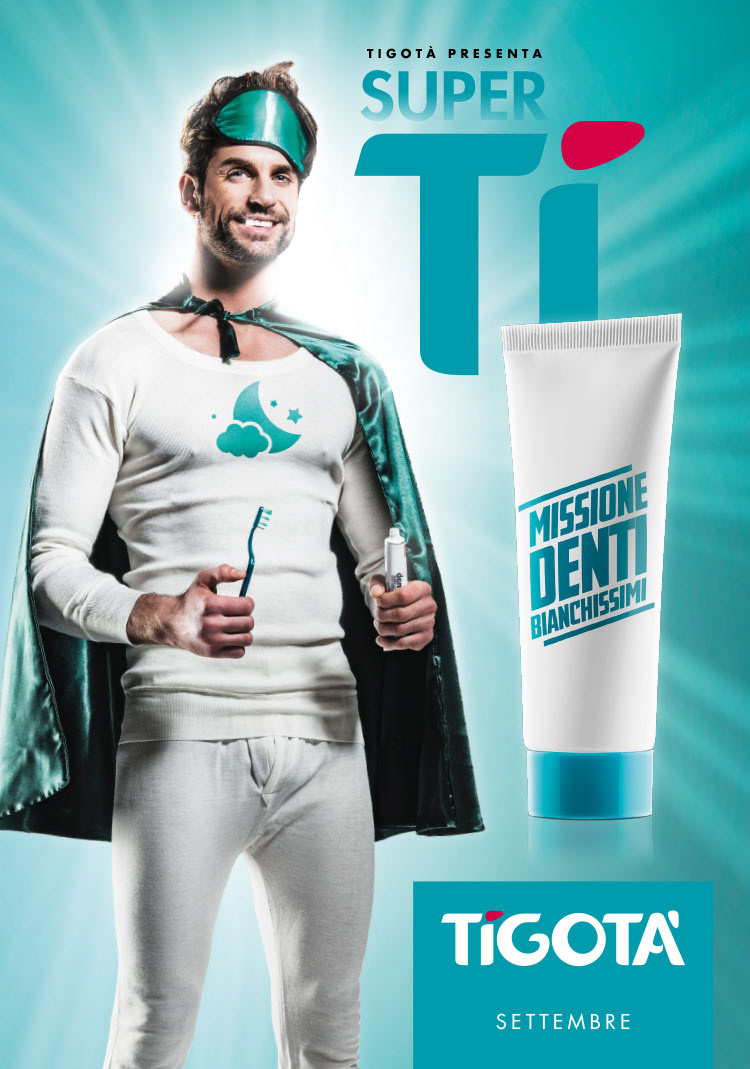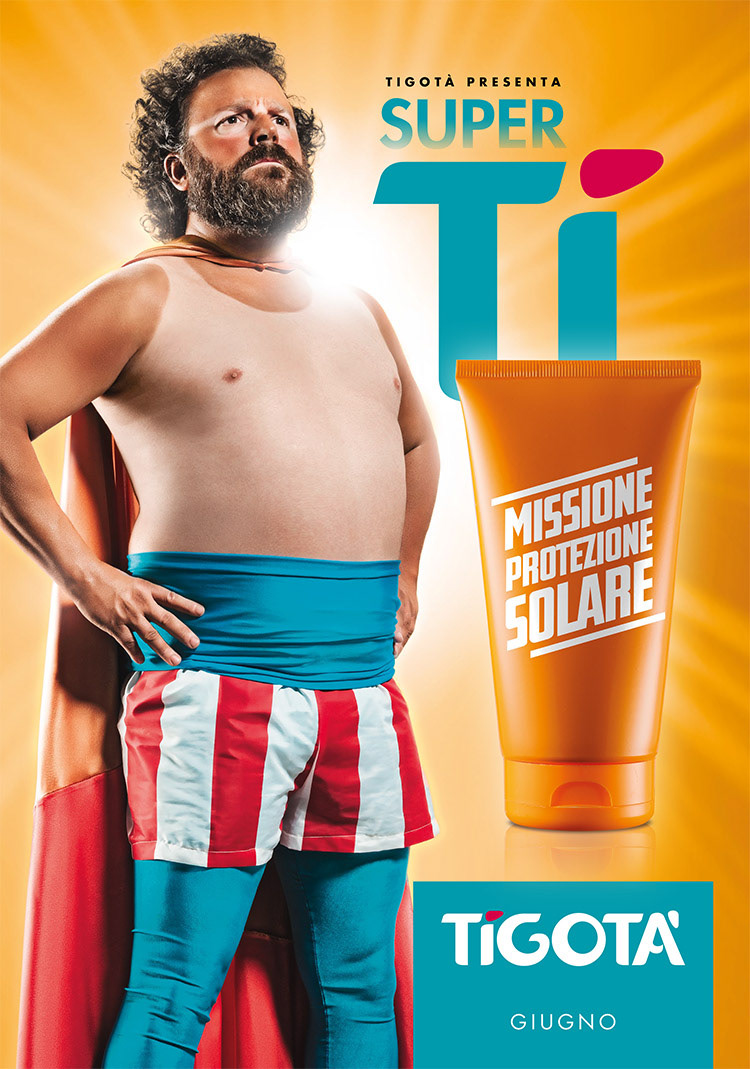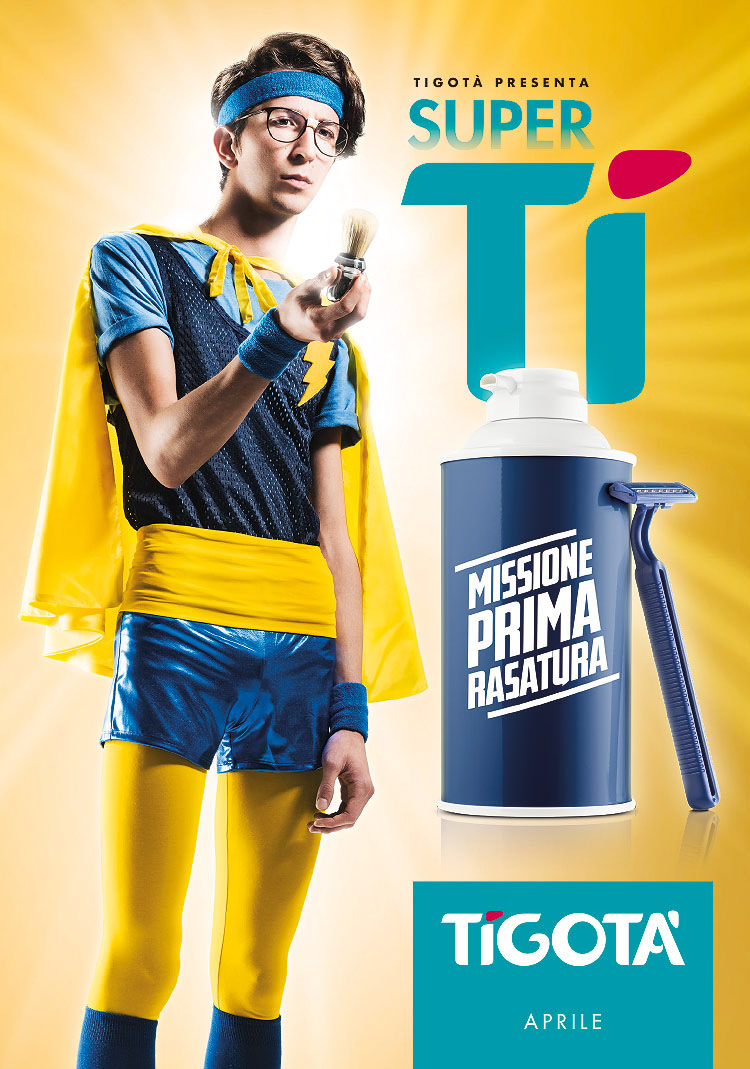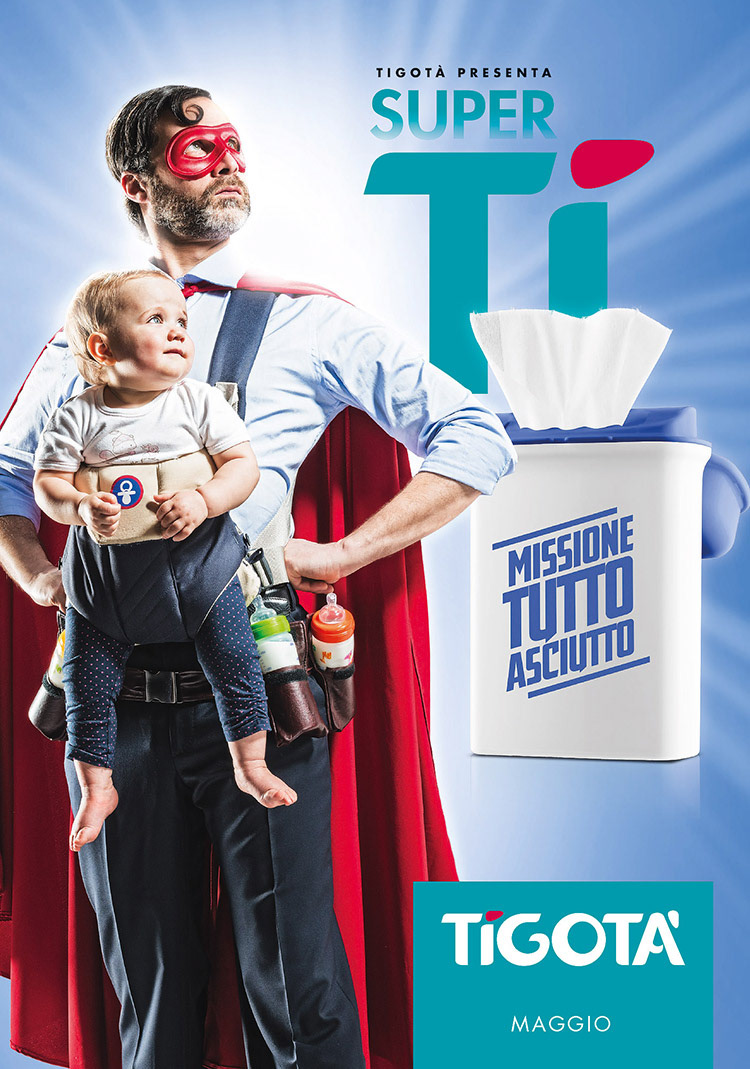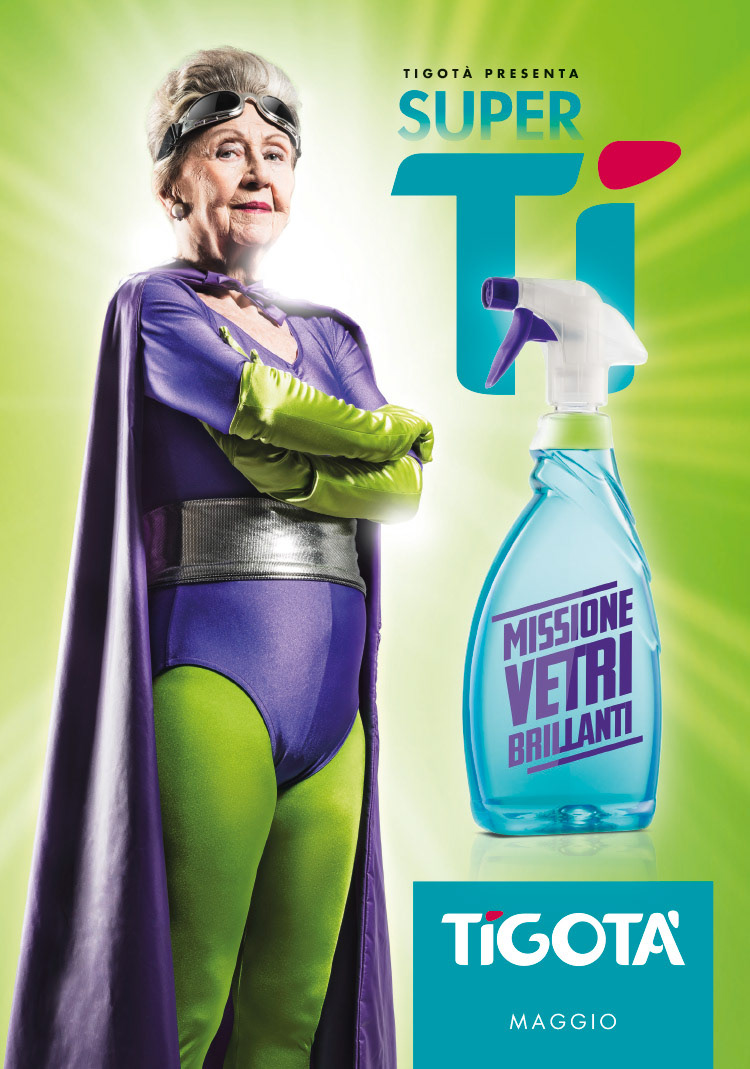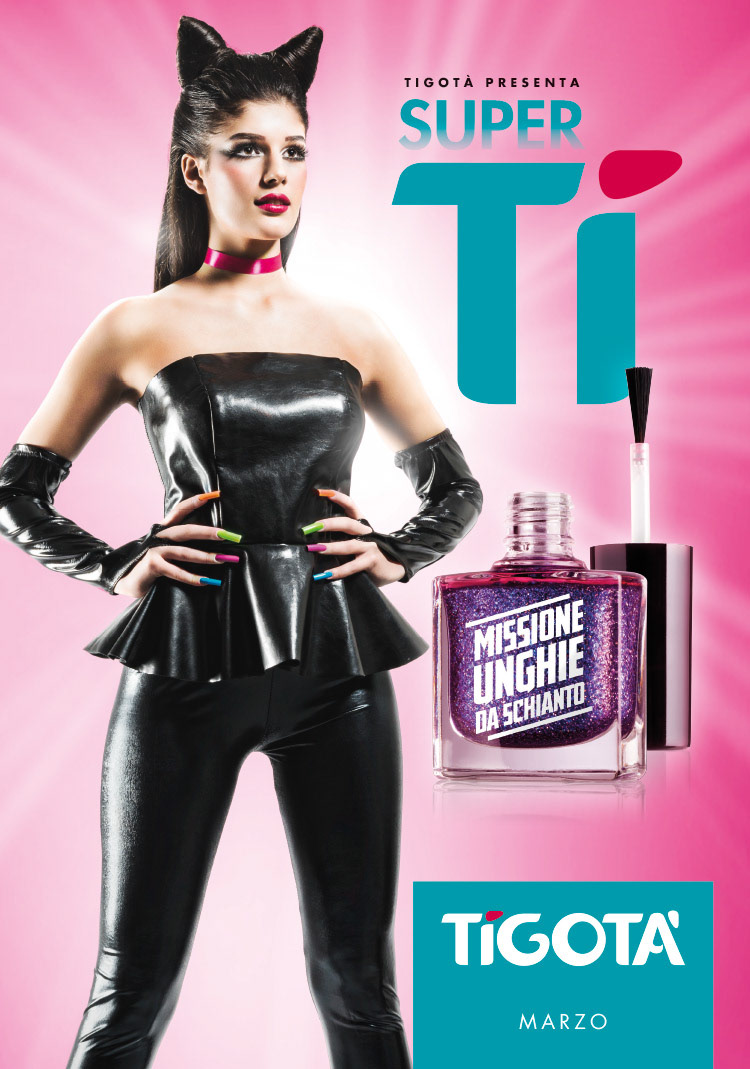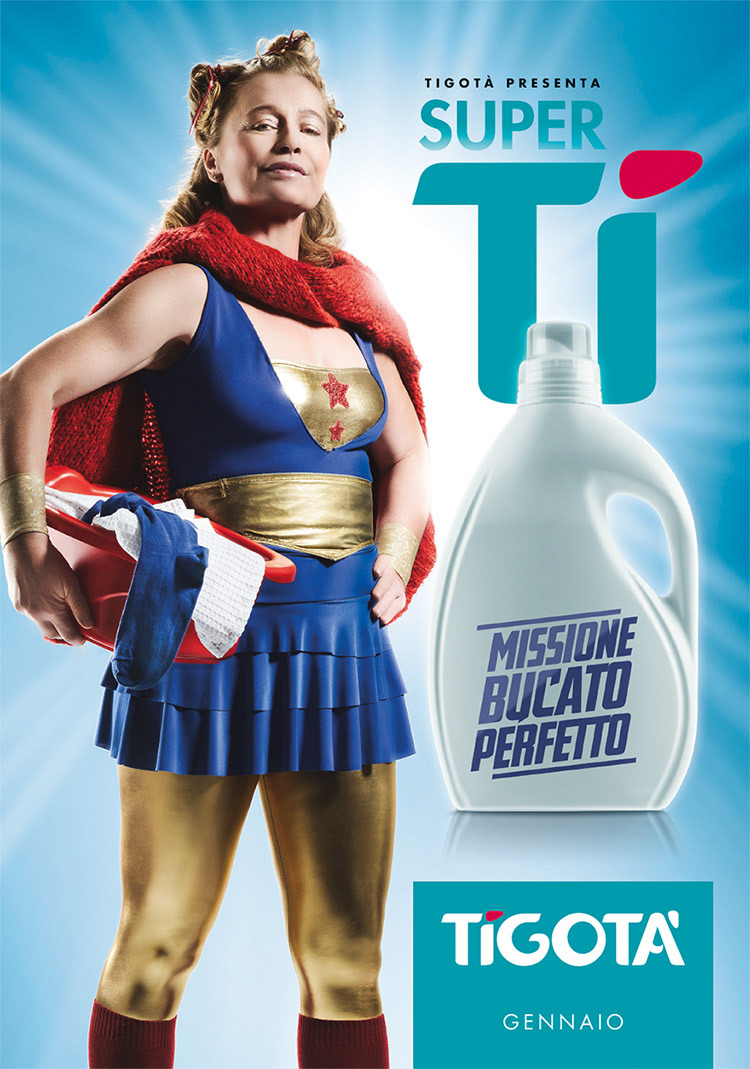 Super Tì
- 12 soggetti campagna stampa, affissione e video web 2016
Creative concept & Art direction: Andrea Moretti - Creative concept & copywriter: Livia Rodà
Photo: Silvio Gioia // Stylist: Elisa sorrentino, Melissa Mary Harlow
Agency: MILK adv